How charities can use QR codes for fundraising
SUMMARY
Freelance writer Chloe Green explains how QR codes and the rise of 'scan to give' campaigns have given charities new, convenient ways to fundraise and promote their cause.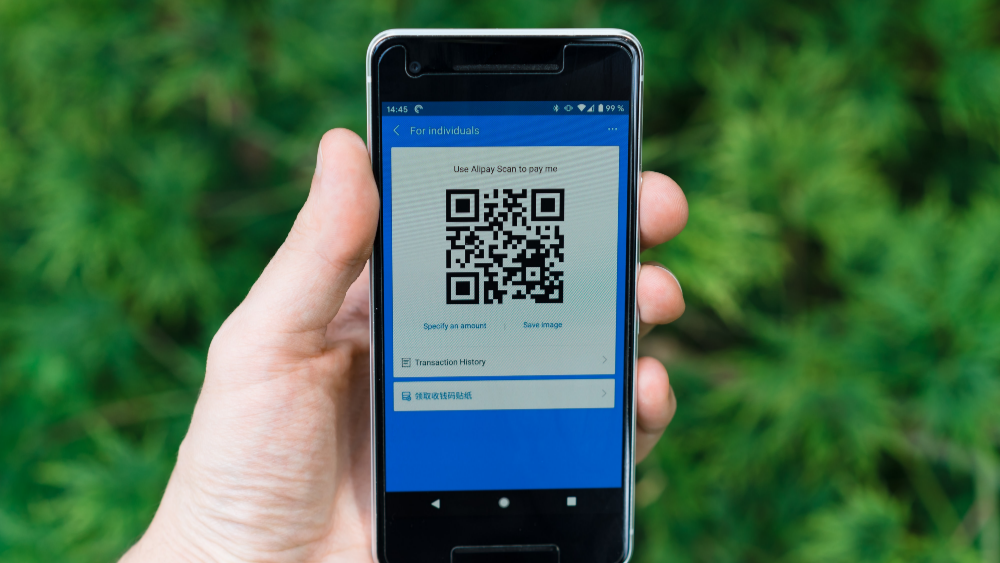 As a technology, QR codes are far from new. But as the pandemic has raged in 2020, we've seen many existing technologies given a new lease of life in unexpected ways.
Surveys have shown that there's been a steep rise in the use of QR codes in all sorts of settings as a contactless, touch-free, and convenient way to share information.
Suddenly, these strange black and white patchwork squares are everywhere. Walk into a pub and you're likely to see a QR code near the doorway, which you can use to check in with their contact tracing app. It's also now common to see restaurant table tops, with a QR code available to scan for a digital menu instead of a paper one.
These scannable pictures can be a handy tool not just in hospitality and retail settings, but for charity fundraising. As QR codes become more visible and commonplace, they present a big opportunity for charities to engage donors safely and make the donation process seamless.
What is a QR code?
The QR code or 'Quick Response' code was introduced by a Japanese company way back in 1994 as a way to replace traditional barcodes on products. Initially used to help make manufacturing and distribution more efficient, QR codes are designed to be easily read and hold hundreds of times more information than a standard barcode – like, for instance, instructions to direct to a URL.
Now nearly all smartphone cameras are now equipped with a QR code scanner. Since their initial novelty they've become a bit of a gimmick for retailers and advertisers. However, in the last few years they've seen many practical applications and 2020 and the need for contactless data transfer has accelerated their use.
Once scanned, QR codes can be used to instantly open a webpage or log into a website or network, display multimedia content, add information to a user's device, download an app, or even compose an email or text message.
They're used as tickets, on business cards, to store bank account information for payments, and as digital loyalty cards – and many other situations where information has to be exchanged quickly.
How are charities using QR codes?
Charity fundraisers are increasingly using QR codes in creative ways, including:
As a quick and easily shareable way to direct people to donation forms or petitions on social media or in email campaigns
On direct mail or fundraising packs as a way for people to donate or even view multimedia that can tell your charity's story in different ways
As a way to add contactless donation to street advertising – like the Air Ambulance Week 2020 did with their advertising boards
As stickers on collection buckets or in the window of charity shops, so that even people who are in a hurry or not carrying cash can donate. The Salvation Army have done this on their donation buckets in recent years
As a way to advertise campaigns and provide education opportunities at visitor sites, public spaces and community billboards. The National Museum of Scotland, for example, was an early adopter of QR codes to create interactive exhibits
As a way of linking to additional information that a supporter might want to know but that would take up too much space, such as an FAQ page or statistics about a campaign
On merchandise such as mugs, pins, t-shirts or business cards, vehicles, and signs
As a cost-effective way to reduce the use of paper at events, where users can be directed to a single webpage instead of handing out fliers
The possibilities for creating intriguing and informative fundraising campaigns that link the physical with the digital are almost endless – just take a look at how homeless charity Simon on the Street brought attention to rough sleepers on the streets of Yorkshire by printing QR codes on cardboard.
Charities have also partnered up with commercial organisations to add donation QR codes to product packaging as part of their campaigns – like pet food company Purina did with animal shelters in the US.
How can my charity start using QR codes?
QR codes might look complex, but they're actually very easy to generate, as well as to use. A simple QR generator can have you making one in minutes and there's not much of a barrier for charities on a budget. NCVO recommends a few free options.
Paid and subscription QR code generators will give you features like the ability to create lots of QR codes, add customisation in the form of a logo or colours, integrate data analytics, and automatically update the information that a QR code will go to.
A number of charity fundraising platforms and services give charities and their supporters the ability to generate their own QR codes as part of their service, so it's worth checking if they offer this. JustGiving recently launched this feature, making it easy for people to send others to their fundraising pages in a matter of seconds while out and about with their phones, or on social media.
---
Chloe Green, Freelance writer
Chloe Green is a business journalist who has spent 8 years writing about sectors including technology, charity, telecoms and construction.
Resource type:
Articles
| Published: 2021